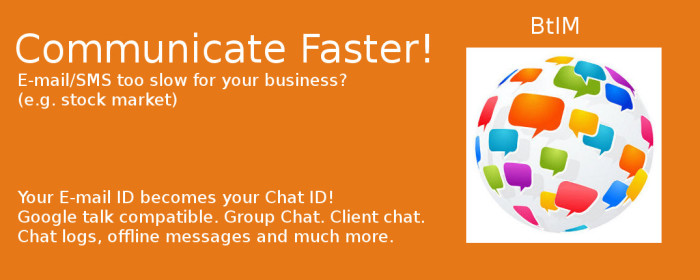 If you are into business where instant communication is must (like Stock market), you may find E-mail messaging or Text SMS too slow or unreliable.
We have just a right product for such a situation.
BtIM – The Enterprise Instant Messaging System.
Please checkout the boxes below for more information.